This post may contain affiliate links. See affiliate disclosure here.
These super adorable Kawaii planner ideas are perfect for your daily agenda. You can use them to keep track of your to-do list, important dates, or just for fun!
Kawaii images are adorable, cute and to a certain degree, downright kooky. The best Kawaii images usually have a strong Japanese influence, which makes sense because Kawaii originated in Japan. If you're trying to understand the true meaning of all this "kawaii," it means "a cuteness that is beyond simple cute."
Kawaii art brings out the beauty in its audience, and it's no wonder why this art form is growing so quickly. Depending on your own preference, there are lots of different kinds of Kawaii images that you can look at when conducting your search for the most kawaii images.
You can also be sure to find some kawaii fan art when doing a search. People love to incorporate Kawaii art into their fan art, and bringing your favorite characters to life in this way is always a good time.
Kawaii planner ideas are also growing in popularity, so you can always look for planner stickers that are able to bring life to your planner.
45 Kawaii Planner Ideas
These adorable kawaii animals are great for adding a touch of whimsy to your planner.
Use these fun stamp stickers as way to track important events or fun decor in your journal planner. Planner stickers are a must-have for any kawaii planner! They're perfect for marking important events, to-do items, or just adding a bit of cuteness to your pages.

Oh how I love these adorable stickers and planner ideas! There sweet eyes always pop out of the page reminding me of the important tasks I have to get to in the coming days.
Find Images here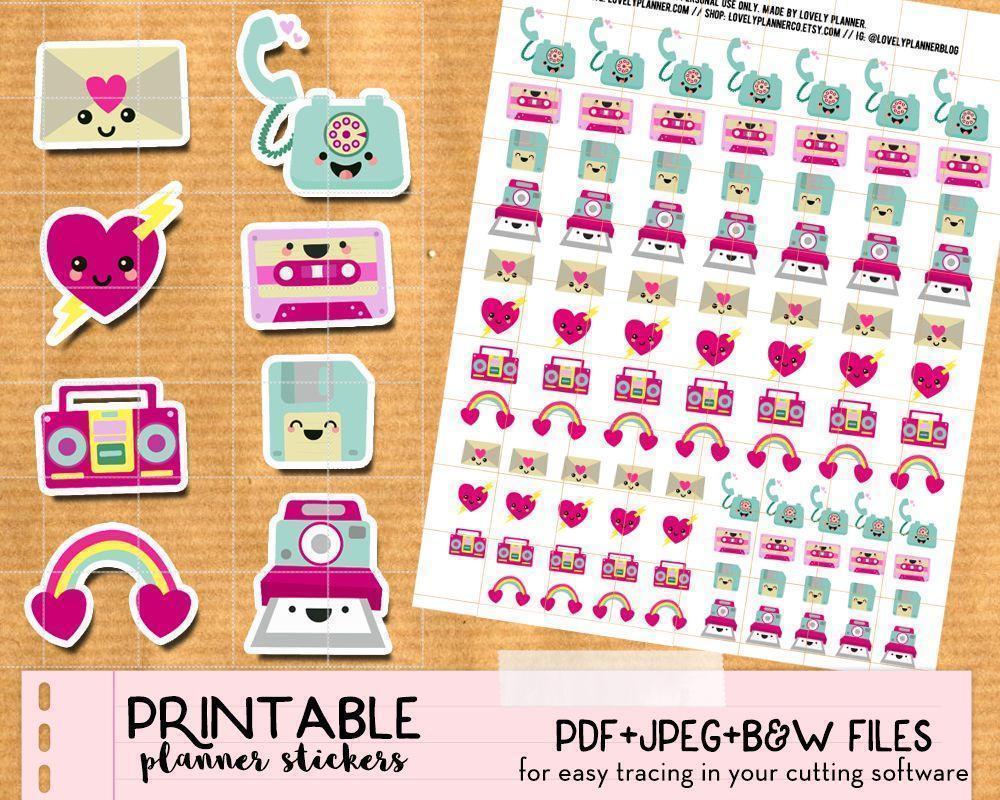 Get some cleaning done with these adorable bullet journal stickers to liven you up your planner and stay organized. No task is too small!
These creative Kawaii Planner ideas are awesome for ensuring you are monitoring your blood sugar and medication needs! Add them onto your habit tracker page or daily calendar to make sure you get what you need!

These adorable kawaii planner stickers are a great way to organize your kawaii planner and make it look even more cute!
Washi tape is another great way to add some personality to your pages. It comes in endless colors and patterns, so you can really make your planner your own.
Kawaii pens are a must-have for any kawaii lover! They're perfect for adding a pop of color to your pages, and they write so smoothly.
Highlighters are great for drawing attention to important items in your planner. They come in handy when you need to make sure you don't forget something important.
Sticky notes are perfect for jotting down quick reminders or to-do items. They're also great for decorating your pages and adding a bit of color.
Paper clips are another great way to add some personality to your planner. You can use them to clip together important papers or to hold photos and other mementos.