Do your kids love Animal Jam? Mine sure do! If you're looking for a fun way to keep them occupied, why not print out some of these free Animal Jam coloring pages?
We've got various designs for them to choose from, including some of their favorite animals, like tigers, lions, and pandas.
They can even color in the characters from the game! These printable coloring pages are perfect for a rainy day or to keep them busy and entertained. So grab some crayons and let the fun begin!
You'll be amazed at how creative and imaginative your kids can be with these free Animal Jam coloring pages. Enjoy!
What is Animal Jam?
Animal Jam is a popular online game for kids to explore a fantastic world of animals and nature. In this virtual world, they can play games, learn new facts about animals, watch videos, create art projects, and even customize their animal character!
With so much to do, it's no wonder Animal Jam has become such a hit with young gamers around the globe. And now kids can take all the fun of Animal Jam into the real world with these free printable coloring pages.
Print them out and let your little ones express their creativity in whatever way they see fit! They'll love putting their spin on these coloring pages featuring some of their favorite characters from the game.
You can use these free coloring pages to take your kids to a different land and enjoy something fun and rewarding.
These coloring pages are fantastic for kids of all ages. So gather your supplies and get ready to create some amazing artwork with these free Animal Jam coloring pages.
Bonus: Tips for Making the Most Out of Coloring Pages
Coloring is an excellent way for kids to be creative and express themselves artistically. Here are some helpful tips on how to make the most out of your child's coloring experience:
Encourage them to color outside the lines – Color outside the lines encourages imaginative thinking and helps develop fine motor skills.
Provide plenty of crayons or markers – Having a variety of colors available makes it easy for kids to mix and match and come up with unique combinations.
Focus on details – Ask your kid questions about what they're coloring, such as what color the stripes on a tiger should be or how tall the tree is in the scene.
Most importantly, have fun! – Coloring can be an enjoyable and calming activity for kids, so keep it lighthearted and stress-free.
25 free printable animal jam coloring pages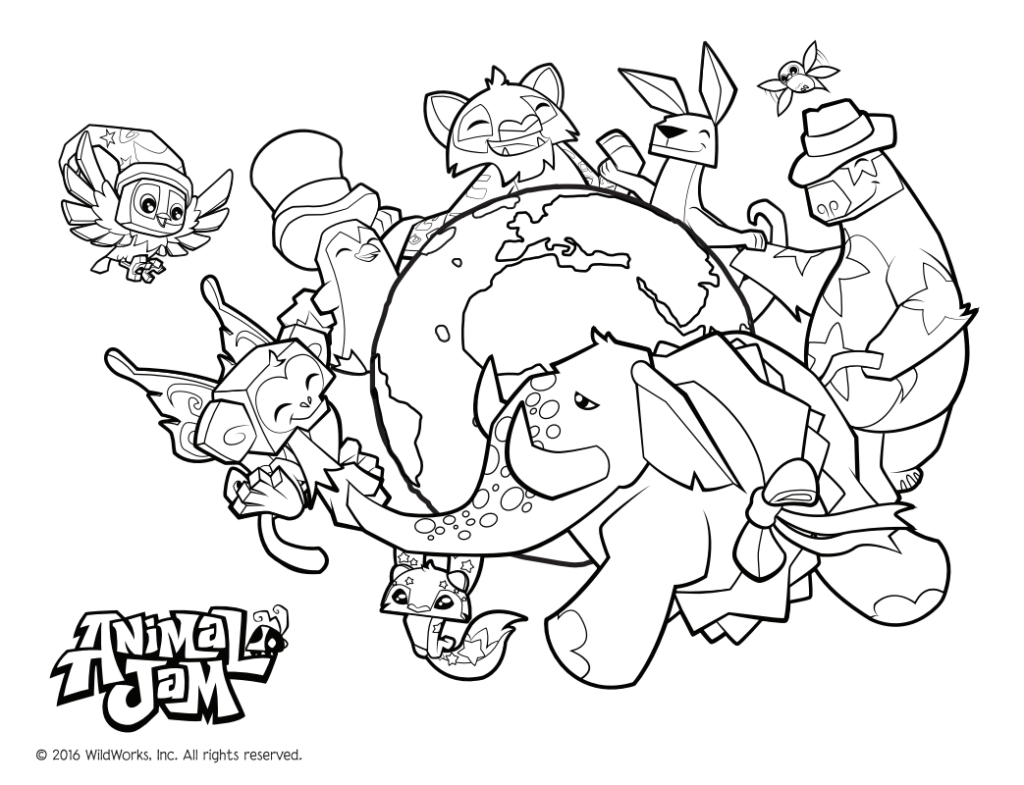 These free Animal Jam coloring pages are perfect for any game fan. They can even make a coloring book and enjoy these pages over and over, So why not print out some today and get creative with your kid? You'll both have a blast bringing these magical scenes to life!
Happy coloring! 🙂 Have fun!