This post may contain affiliate links. See affiliate disclosure here.
Do you have an obsession with awesome adorable cacti? Well, join the club! We can't seem to get enough fun cactus inspired decor, cactus stickers for our bullet journal, cactus printables for our house, or just real cacti plants for our living environment!
The cactus represents endurance because it is a plant that can stand up to the harshest of elements and stand the test of time. The flower on the cactus is actually a symbol of maternal love because it can live and even thrive in harsh conditions and therefore symbolic of a mother's unconditional love. So these cactus stickers and prints are great to use around Mother's day or as a fun reminder for those important or kid events that you need to remember well.

How to use Cactus Sticker Printables in your bullet Journal or Notebook
Choose the printables of your choice below and download them to your computer. Most of these will be in PDF, PNG, or JPEG format. If it's a PDF, you will need a PDF reader like Adobe Reader, which you can get for free here. Others should open fine without any specific program. If you do have a program such as Adobe, it will help to manage the size easier, but its not necessary. (See below for full instructions)
Once you have saved the stickers, you can resize them to the fit your specific needs. After you have found the right size, give it a test print to check. If correct, place in your sticker paper (we like the Avery's) into your printer and then print away! You can cut out the individual stickers for use on any paper type of surface. These can be used for bullet journals, notebooks, to do lists, or even on classroom documents or decor.
If you do not have sticker paper, just print on regular or thick card stock paper and glue on the desired area. These stickers can serve to brighten up your notebook, to organize the days or weeks, to help remind you and track your habits, or to use for daily schedules. They can also be laminated for future uses- this is ideal for larger images being used for classrooms and such.
HOW TO RESIZE PRINTABLES TO FIT YOUR BULLET JOURNAL
As I mentioned earlier, there are a few programs and web applications that can be used to resize files. However, in most cases you won't need to do this.
To resize a US Letter or printable use these simple steps.
Go to your print options on the image/file you want to print. If you are in Adobe Reader, select the button at the bottom that says Page Setup. From here, choose A5 (letter size for notebooks), A4 or other sizing you are looking to print from the dropdown menu.
If you want the image to fill the page, you can select fit – use this option if you want a full page if images. If not, leave as is.
Now, print your test document.
For image files (PNG and JPEG), open them in your whatever photo application you use.
You will apply the same settings. Open your print settings, select A5, A4 or custom size paper and then print.
Supplies and instructions:
To create your stickers or fun planner printables, you'll need:
If you are creating a bullet journal for the first time and looking for some ideas and suggestions for beginners, check out this list of bullet journal supplies with some great tips to get you up and running quickly with your organizational needs!
10 Cactus Stickers Printables
I will often give my months a theme and with use the different types of designs for each week of the month. You might find that you enjoy using cactus stickers for more than one month, so hopefully we have provided you with enough options to use for as long as needed!
These adorable cactus stickers are perfect for your planner or notebook. Let them help you stay organized and on top of all your daily tasks throughout the week. From cool to cheeky, these Kawaii cacti planner stickers are totally awesome!
Check out these awesome printable cactus stickers from Creative Cain Cabin! The detail is just gorgeous and the fun and colorful planters make them a hit with all cacti lovers for sure.
Awesome succulent stickers from Sisso. These beautiful designs are perfect stickers to use on a number of different surfaces. Large or super small, these work for a number of ideas. I personally love the purple shades and light blues which make for a gorgeous home page that goes from summer to fall.
Super fun cactus stickers from Redbubble. These hand drawn cactus planters are the perfect combo of fun and style. Great to use on calendars, classroom border designs, and on your bullet journal.
These are full sized printable cactus images that can be resized to whatever you need them to be. Beautiful as prints or stickers and great for a subtle reminder of that motherly love. Download them free at Hawthorn and Main.
These fun Kawaii cacti can be used as stickers, paper place holders, calendars, or to do notes! So much to be had with these adorable designs.  From Lovely planner.
These fun printable bullet journal stickers are the perfect accessory for your planner. With several to do notes, headers, trackers, headers, and stickers you have more than enough to choose from to make your month complete! From Vintage Glam
The weekly notes are perfect for your notebook or custom bullet journal. You can cut them up and place them in a variety of ways in your journal or just print and use as is in a notebook. All you need is a hole punch and you are ready to go for the week! From Almost a Mess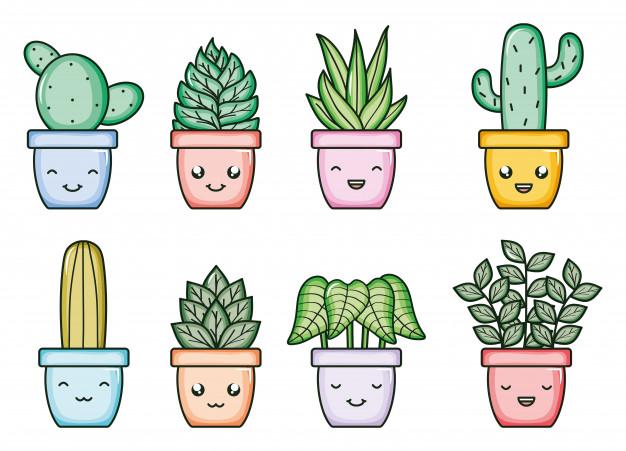 These happy little cactus stickers are from freepiks.com. Right click and save as and then print and cut! You can use them a number of different ways or just share them with your friends.
We just adore these sweet tiny cactus and summer fun printable set. Use these to decorate any surface you need a little cheering up or add them to your month headers to create that perfect calendar design. Use then as reminders or special dates. Really the possibilities are endless with these fun guys. From Meinlilapark.com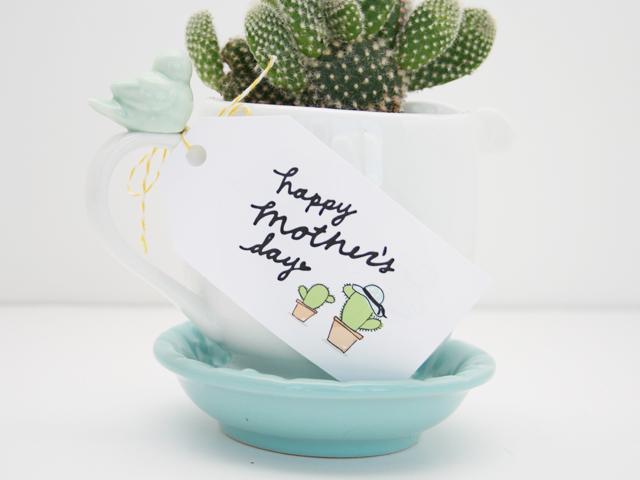 SO, while this last one is not actually a sticker- we could not pass it up. Love Vividly has created these super adorable cactus gift tags and mothers day card! Since cactus has such a unique symbolic meaning to mothers, we felt it was highly appropriate to include this in our awesome collection of cactus stuff! These are so awesome.