Tropical leaves prints, photos and artwork have become very popular lately and rightfully so. Gorgeous green leaves printable of monstera and palm leaves always give off that lush tropical feel!
Ferns, banana leaves, and a whole host of additional greenery prints and photos make your home cozy and relaxed. We love this home decor trend and so we've decided to find our top picks of printable tropical leaves and artwork for you all.
15 Free Printable Tropical Leaf Prints
Many of these prints can be printed at home with a heavy or thick paper stock and good quality ink on an ink jet photo/artwork printer. By printing these free high quality prints at home, you can change up your decor as often as you like and save a ton.
I love printing fresh pictures for Holidays or any time I need a fresh outlook. I am particularly fond of plants, prints, and unique wall art that adds a refreshing touch to a small space!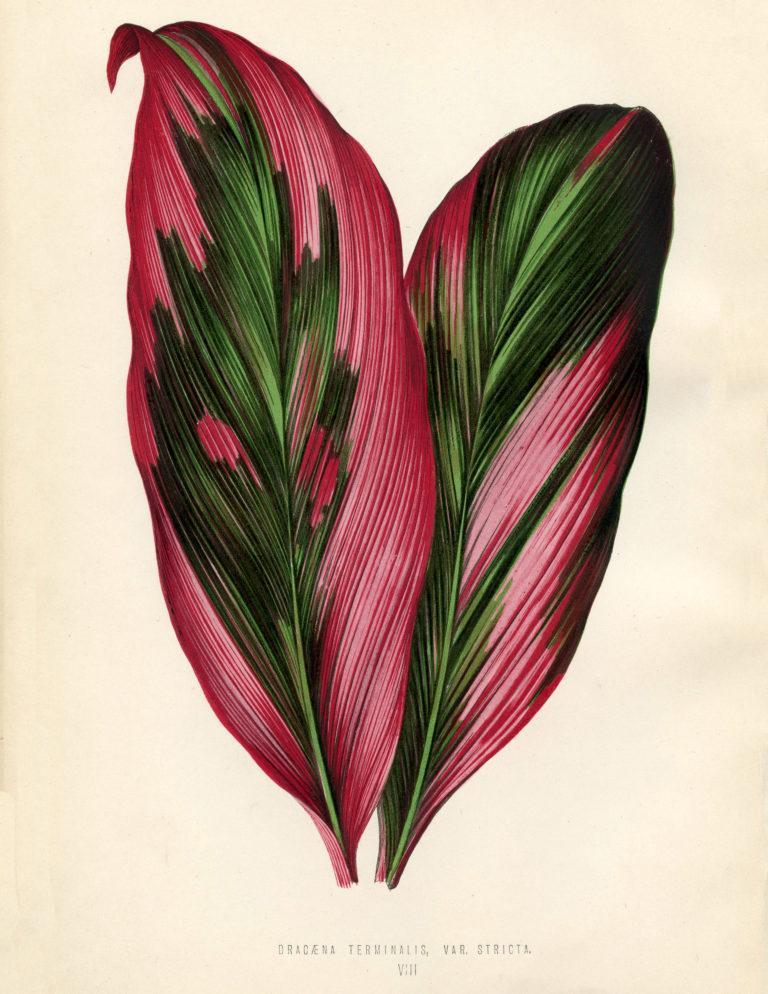 This one just might be my favorite!! These long Graceful Leaves are the most stunning color combination of Bright Pink and Green Leaves. This one would look gorgeous transferred onto a Pillow to add some Tropical flair to your Decor! Find the Full Size Printable PDF of the Dracena Tropical Plant here.
Last, but not least, are these very pretty Green and White Striped Leaves. They have a long skinny shape to them and would work well paired up with many of the other Botanical Prints in this collection. Click HERE for the Full Size Printable PDF of the Green and White Striped Leaves
If you are more into patterns of lush tropical leaves and designs then this is an awesome choice. It's a .png which can be used for anything from wall paper to artwork, background computer screens, or even clothing.
You can print this design out in a number of ways as well to create a whole pattern or mural. Download Topical leaves printable here.
The classic palm tree is one of my favorite plants. I own several of these easy to care for plants and they often comfort me in times where I just need to relax.
The long thin stems look like they are constantly reaching and growing- a theme I like to use for myself in life. I feel at peace when I see these prints and hope it brings you a bit of natural relaxation as well. Download Palm Leaves Printable Here.
Add a little boho to your home with this colorful banana leaf print. A beautiful blend of greens and yellows can make for a cheerful additional to your collection. This would also look gorgeous placed in the bathroom or entry way of your house. By adding nature prints to these areas allows for a feeling relaxation and peace. Download Banana Leaves Printable here.
A close up view of a simple leaf can turn into an incredible piece of printable leaf wall art when viewed close up. You can see all the veins and interconnected pathways of the leaf up close and personal. Its a gorgeous photo and true piece of natural artwork. Photo Credit: Annie Spratt.
This beautiful Monstera Plant tropical leaves are simply gorgeous. Chic and classic and makes for a great additional to any room in the house. I enjoy adding these vibrant colored images to my bedroom for that serene feel or even the bathroom to freshen up.
Another beautiful tropical photo of gorgeous greenery. This Calathea plant has large leaves that cover a wide array to absorb the perfect amount of light. The pretty patterns and multi colors make for a really unique piece of artwork. You could print the whole image as is or take sections and closeups of it for a patterned approach. From unsplash Ren Ran.
This one has a scientific name of Maranta Illustris. This is a classic looking tropical Houseplant that I'm sure you will recognize when you see it. The leaves are deep green, with a purple stems and backs and a bit of white shading on the front. Very nice! Find the full sized printable PDF of the print here.
This beautiful black and white print from Homey Oh My is the perfect addition to your black and white space. With a slightly weathered background and deep grey colorings, this image would look amazing fully blown up and added to a dinning room or living room that needed a subtle image that is relaxing and intriguing.
Inkstruck makes some amazing watercolor prints. More than one to choose from and so much fun to play around with. A great addition to a bedroom or living area where you need the right amount of color and pop. A very popular choice!
These four fun and flirty tropical leaves printable where made by Babasouk.ca. The prints include fern leaves, monstera & palm leaves that are bright, bold, and just the right amount of color.
So there you have several amazing pieces of free printable wall art to add to your collect or even just to begin your collection. Display them framed, pinned, clipped, or hung.
Add life to your new apartment, dorm, house, or office. There is no wrong way to bring items we enjoy and make us feel good into our homes. If you love tropical leaves as much as I do, I am sure you will be able to find many uses for these free printables!