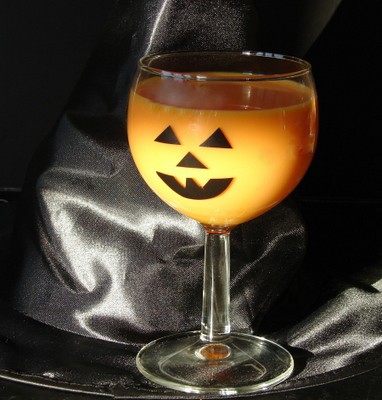 Halloween is a great holiday for creativity and excitement for adults and kids. If you are looking for some cool ideas for the perfect Halloween drinks for kids, then you will find some great idea's below.
These are some fun drink ideas that you can try and your kids will love helping you make them! You can be as elaborate or as simple as you like. Don't forget the decor.
They are simple made drinks and will not take a long time to prepare. If you are always looking for something different, then try out these great flavors and styles of drinks for Halloween.
You will have fun with these unique drinks and even the grown-ups will love them.
Spooky Worms in a Cold Cauldron Punch
• Gummy worms
• Orange sherbet or any flavor preferred
• Hawaiian Punch
• Ginger Ale
You will want to pour your desired amount of punch into your large punch bowl. Mix your ginger ale with the punch and then put your worms in the bowl and stir them around. Top your punch with the sherbet covering the entire surface. Let the sherbet slowly melt and serve.
Frankenstein's Green Bug Juice
• Green Kool-Aid
• Eyeball gummies
• Bug gummies
This is a very simple and fun way to spice up your Halloween drinks. Simply make a couple gallons of Kool-Aid and pour it into small plastic cups. Stick a bug in each cup and then put them all in the freezer for about 20 minutes until a little slushy, then serve.
Bloody Mary's Juicy Drink
• Red vegetable fruit juice (The V8 Fruity Drink seems to be a good choice with the kids – not the tomato flavored!)
• Twizzler sticks, red and black
With this drink, you just pour your juice in a chilled glass and add your twizzler sticks. Then it is ready to serve.
Witch's Ice Cream Brew
• Mint chocolate chip ice cream
• Milk
• Green sprinkles
You simply put this all in a blender and add milk. Blend well until it is creamy and then pour into your cups. Top it with green sprinkles and it is best served with a straw.
Pumpkin's Favorite Drink
• Orange soda
• Orange slices
• Bag of ice
• Candy corn
You put your orange soda and the ice into a blender and blend until a thick slush. Pour your drink into a cup and place an orange slice on the rim of your cup. Stick your candy corn into your orange slush and it is ready to serve.
Spooky Spider Juice
• Hot Chocolate with marshmallows
• Hot water
• Small Halloween colored marshmallows
• Whip cream
• Caramel
For this fun drink, you will need to prepare your hot chocolate as preferred. After you get your hot chocolate prepared, place a pinch of your marshmallows in the bottom of your cup. Pour your hot chocolate directly in your cup on top of the marshmallows. Squirt your ready whip on top and place a couple marshmallows on top. Drizzle with caramel on top.
Halloween inspires many ideas and creations. Many kids have tried these drinks and they loved every one of them. This is something fun for the whole family.