Luca, from the Disney Pixar Movie is an animated feature about one young boy experiencing an unforgettable summer filled with gelato, pasta and endless scooter rides. You can create your own little creative book with Luca Coloring Pages from the movie that we found below.
The Movie Luca
The Luca movie coloring pages offer a delightful opportunity for kids and fans of the film to bring their favorite underwater adventures to life with vibrant colors and creative flair.

The movie "Luca" from Disney-Pixar is an enchanting animated film that tells the story of a young sea creature named Luca, who lives in the beautiful Italian coastal town of Portorosso.
Luca, along with his newfound friend Alberto, embarks on an extraordinary summer adventure filled with friendship, exploration, and a secret: they are actually sea monsters who can transform into human-like beings when on land.
As they navigate the joys and challenges of the human world, Luca and Alberto discover the true meaning of friendship, acceptance, and self-discovery while attempting to keep their identities hidden.
Luca Coloring Pages & Activity Sheets
These coloring pages will bring hours of fun for you and your little ones!

Looking for luca color pages to draw and fill in? Look no further than all these free printables pages for you and your family.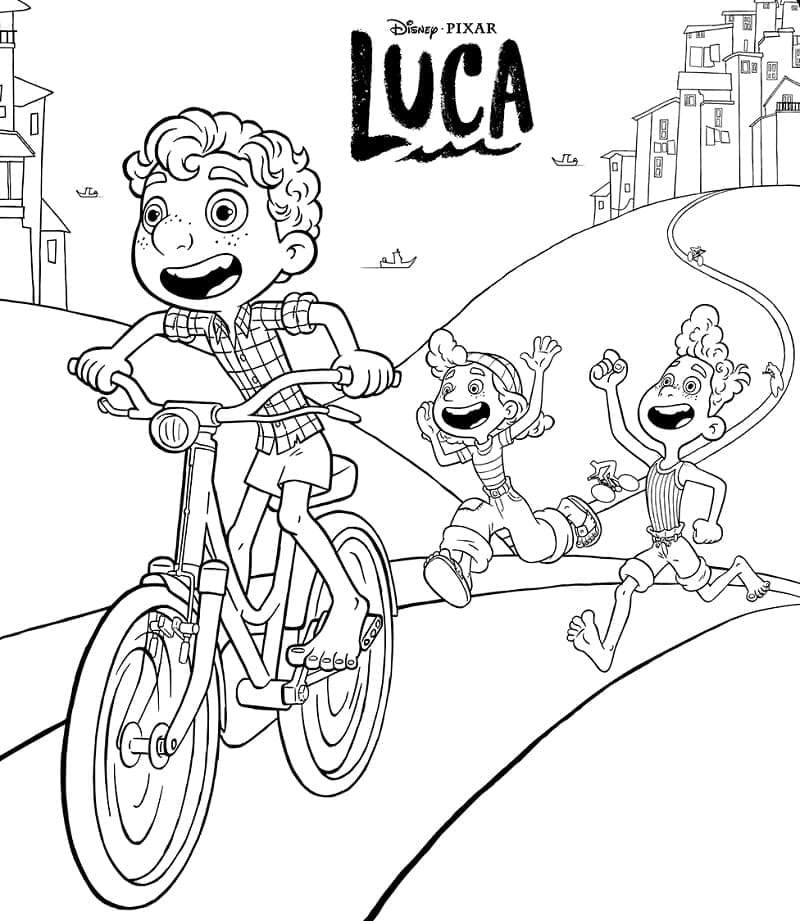 The Giacomo Luca character is charismatic and intriguing who possesses a unique blend of charm, intelligence, and a hint of mystery.

These cute luca colouring pages are great fun for all the family! Create your own story and adventures.

The Luca coloring pages create the story of the movie and then some. Create your own activity book or story and spend hours of fun coloring and enjoying. You can check out more about the movie here. We really enjoyed watching this cute coming of age story, what did you think?
Check out our other selection of fun coloring pages below: