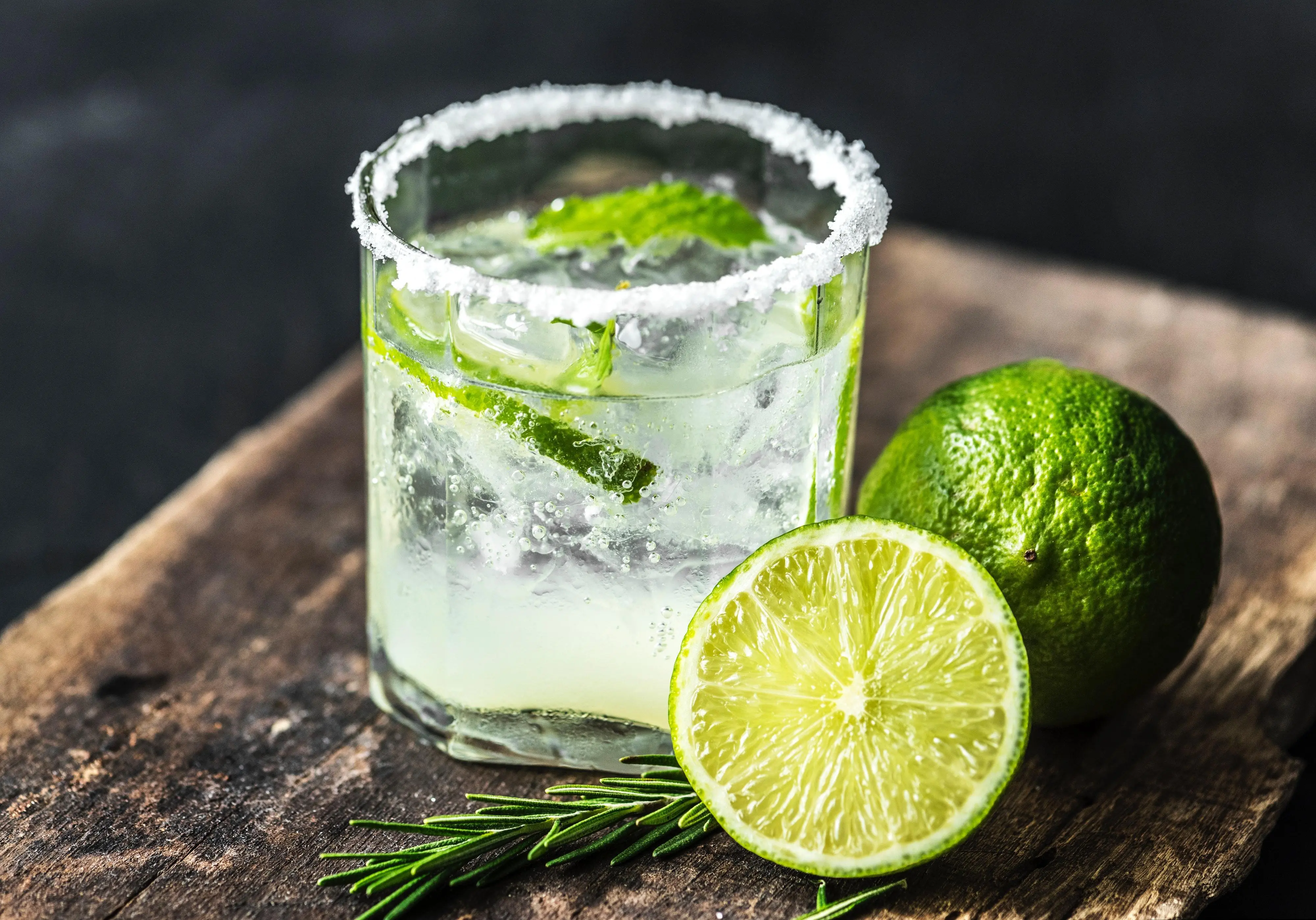 Now that summer is quickly approaching, we really enjoy entertaining and having guests over for any occasion. To accompany a beautiful outdoor bbq or event, we love to prepare our amazing margarita mix recipe. Fresh craft cocktails and simple recipes are what makes us happiest when entertaining.
Most margarita mixes are filled with chemicals and preservatives that give an artificial flavor and unwanted taste. We much prefer the natural alternative and true flavors with our amazing homemade margarita mix. It creates a totally killer margarita that won't let you down. Its cheap to make and easy as well.
This recipe does have sugar and while you can substitute other natural ingredients we have found the recipe below makes the most authentic type of margarita. Truly delicious!!
To make a margarita with this margarita mix recipe, just take a glass with a salted rim (or not), fill with ice, pour 1 shot of tequila- approximately 2 ounces, half a shot of triple sec, and then fill the rest of the glass with the mix. Stir the drink, toss in a lime slice and there you have the most killer authentic margarita ever! Once you have tried this mix, you will never want to go back to store bought again, plus its super simple!
These margaritas go great for Cinco de Mayo Celebrations, backyard BBQs, and are amazing with these easy Super Bowl Food Ideas, and these killer shrimp tacos! Enjoy 🙂
Authentic Margarita Mix Recipe
This is the very best margarita mix you can make. Creates a delicious and natural margarita without all the preservatives!
Ingredients
1/2

cup

Granulated Sugar

3/4

cup

lime juice

1/4

cup

lemon juice

1

cup

water
Instructions
Using approximately 8 limes and 3 lemons, squeeze the juice from each fruit carefully to gather about 3/4 cup lime juice and 1/4 cup lemon juice.

Start by heating the water and sugar in a saucepan over medium heat until the sugar has dissolved.

Let the mixture cool before adding in the citrus juices. Once mixture has cooled, add in the lemon and lime and stir well.

Pour the finished margarita mix into a bottle or jar with a lid. Refrigerate for up to two weeks.