This post may contain affiliate links. See affiliate disclosure here.
Spring flower coloring pages are a popular form of creative expression that involves coloring intricate designs featuring flowers associated with the spring season.
These printable pages are available as printed sheets with various flower patterns, including tulips, daisies, daffodils, cherry blossoms, and more. They are great for kids or adults and allow for some much needed relaxation and beauty!
How you can use Spring flower coloring pages
Relaxation and Stress Relief
Coloring can be a calming and therapeutic activity that helps reduce stress and anxiety. Engaging with spring flower coloring pages allows you to focus on the present moment and engage in a meditative process, promoting relaxation.
Creative Outlet
Coloring pages offer a creative outlet for both children and adults. You can experiment with different color combinations, shading techniques, and patterns to bring the flowers to life. It encourages self-expression and allows you to unleash your artistic side.
Mindfulness Practice
Coloring intricate flower designs requires attention to detail and concentration, making it an excellent mindfulness practice. By focusing on coloring within the lines and paying attention to the colors you choose, you can cultivate a state of mindfulness and enhance your concentration skills.
Bonding Activity
Coloring pages can be enjoyed individually or as a group activity. Gather your friends, family, or children and spend quality time coloring together. It's a great way to bond, engage in conversations, and appreciate each other's creativity.
20 Beautiful Spring Flower Coloring Pages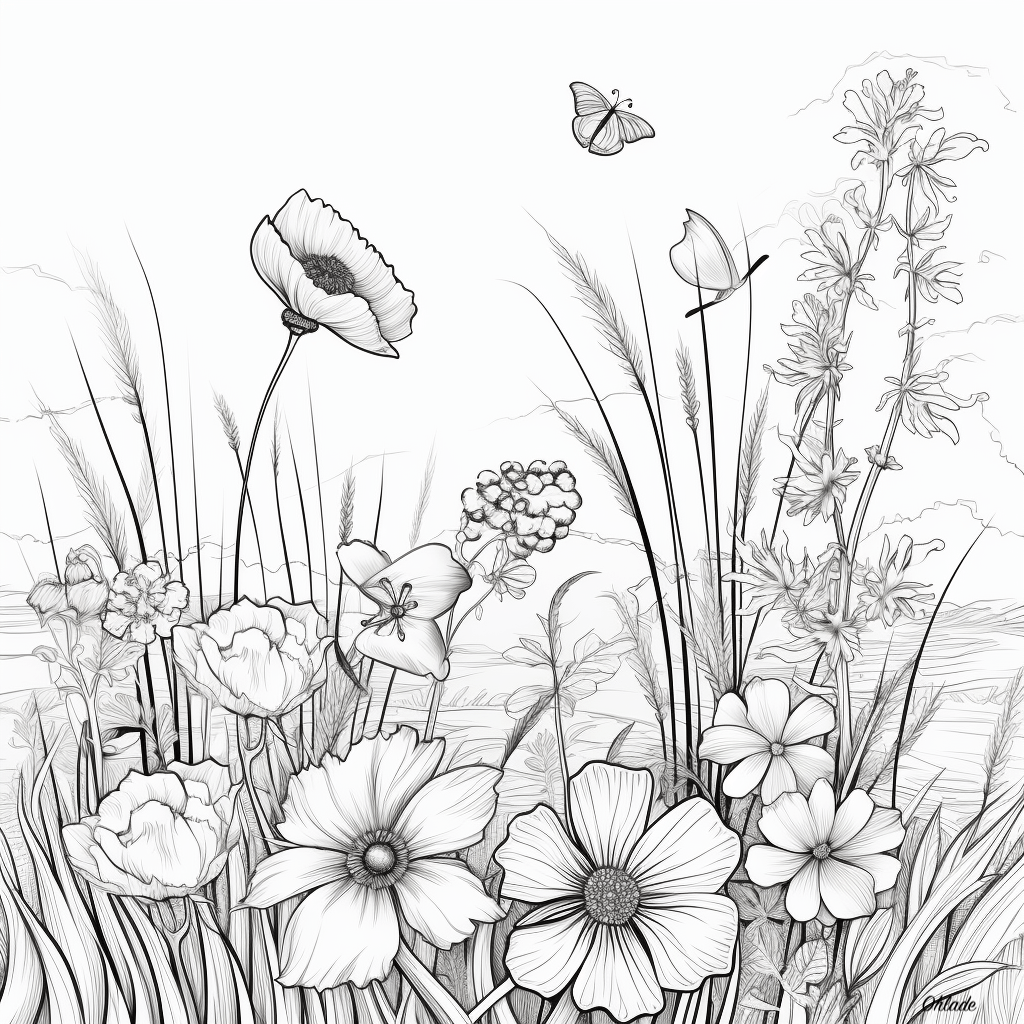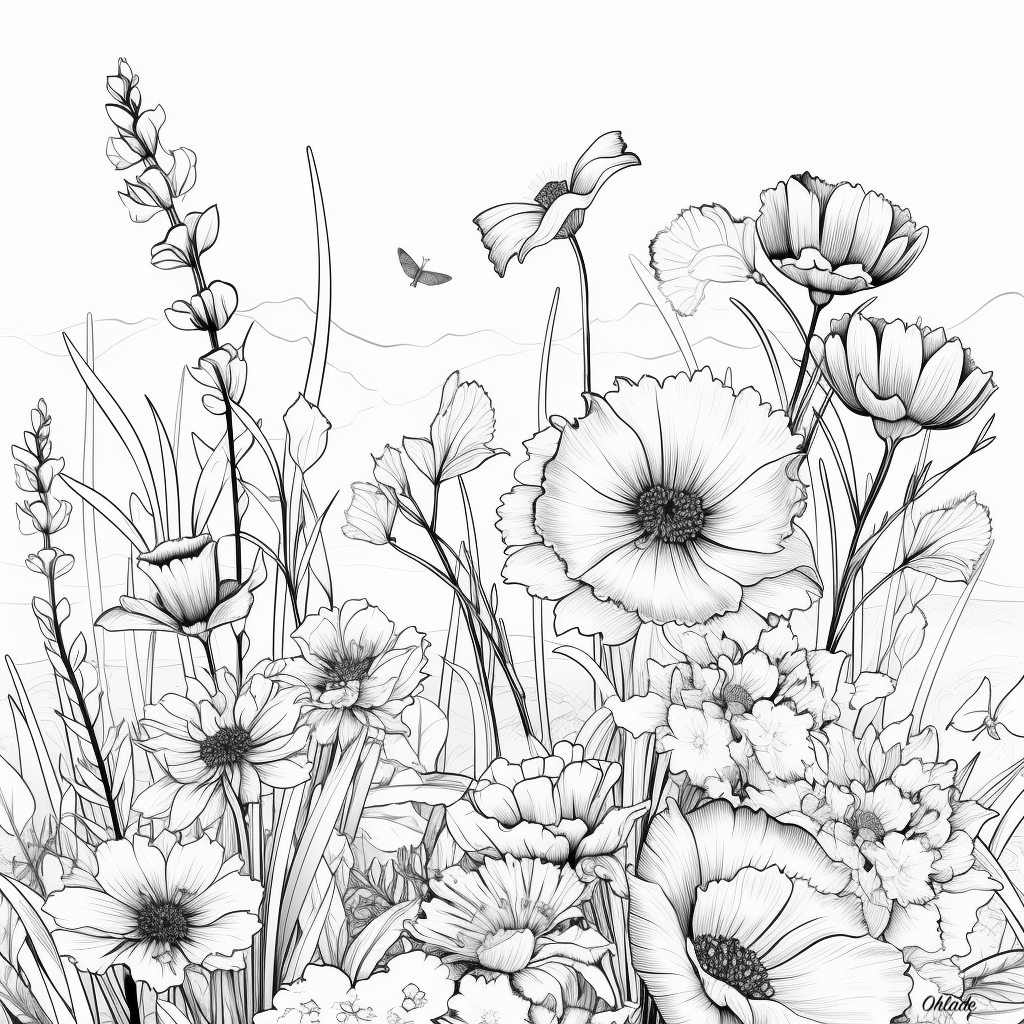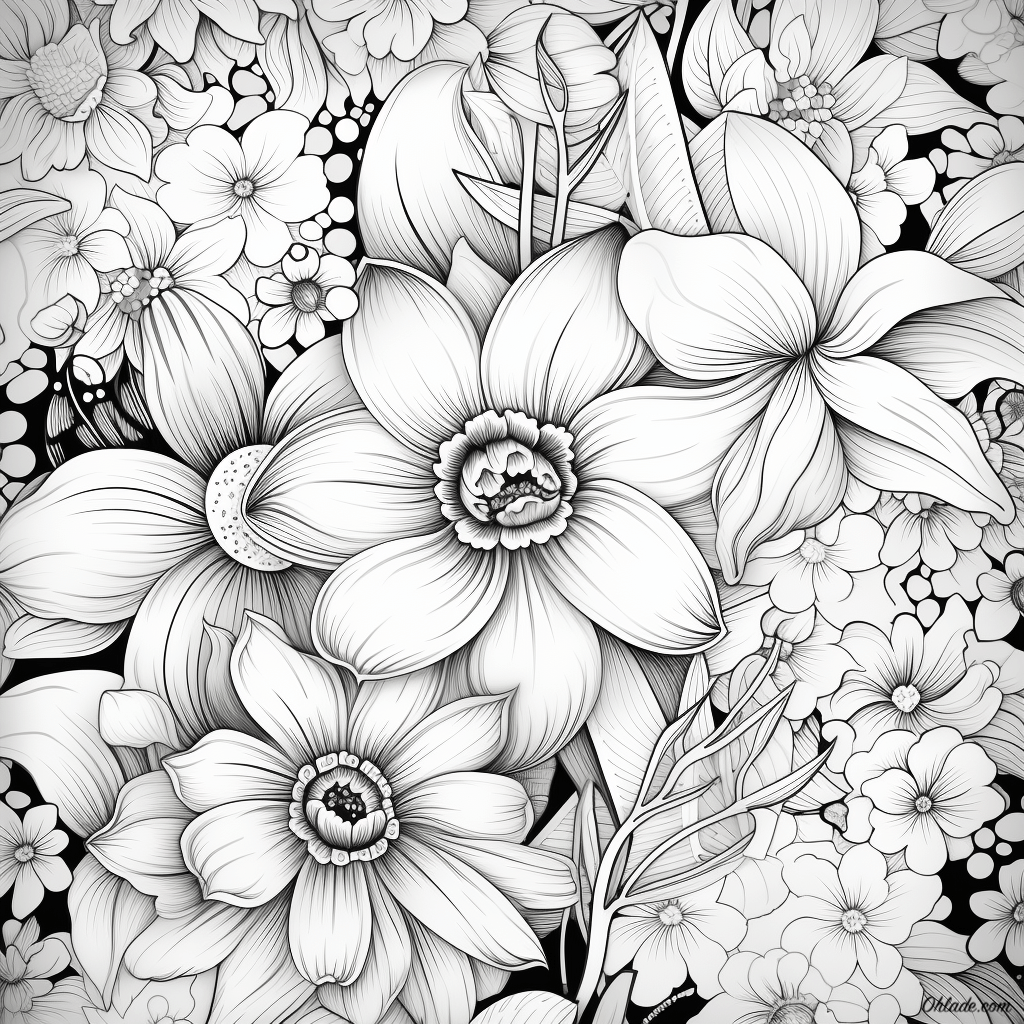 Popularity of spring flower coloring pages can be attributed to several reasons:
Accessibility: Coloring pages are readily available online and in various printed formats, making them easily accessible to people of all ages. They can be downloaded, printed, or purchased from bookstores or craft shops.
Therapeutic Benefits: As mentioned earlier, coloring is known for its therapeutic benefits. It provides a break from daily routines, allowing individuals to relax and de-stress. The repetitive nature of coloring can have a soothing effect on the mind.
Versatility: Spring flowers offer a wide range of designs and patterns. This versatility appeals to a diverse audience, including children, adults, and seniors. Additionally, coloring pages can be customized by using different color palettes and techniques, adding a personal touch.
Artistic Expression: Coloring pages provide a platform for artistic expression, even for those who may not consider themselves artists. They offer a simple and enjoyable way to engage with colors, shapes, and patterns, allowing individuals to explore their creativity.
Spring flower coloring pages are a delightful and accessible way to engage with the beauty of nature and express your creativity. Pair them with some cute animal coloring pages or use them as a Parents Day gift. Whether you're seeking relaxation, stress relief, or a fun activity to share with loved ones, these coloring pages offer a wonderful opportunity to immerse yourself in a world of vibrant colors and intricate designs.
So, pick up your coloring tools, let your imagination flourish, and enjoy the therapeutic benefits and artistic expression that spring flower coloring pages bring.
Happy coloring!