This post may contain affiliate links. See affiliate disclosure here.
Between 11 and 18 million visitors enjoy the spirit of NOLA each year. One of the most popular areas of this Louisiana city is the New Orleans French Quarter. Whether your trip is for business or a family expedition, the wide variety of events guarantee something for everyone!
Movies, novels, and social media emphasize the glitz and glamour of Bourbon Street New Orleans. Its reputation as an adults-only experience is appropriate for much of this area, which ranges from Canal Street to Esplanade Ave. Nightlife grows bawdier near Bourbon's upriver stretch near Canal Street. However, there are a number of attractions just great for young kids, teens/tweens, and families alike. Below are 21 attractions to experience depending on age and interest.
Eat, Eat, and Eat Some More in New Orleans!
1. Red Fish Grill
115 Bourbon St
504-598-1200
This restaurant is open for lunch and dinner seven days a week. It's on the first block off Canal Street. Jambalaya is one of the signature dishes. Kids and adults rave about the double chocolate bread pudding.
2. Dickie Brennan's Bourbon House
144 Bourbon St
504-522-0111
An oyster bar and Gulf seafood restaurant, the Bourbon House starts breakfast at 6:30 a.m. for early risers. Reserve a spot for lunch or dinner seven days a week. The beautiful picture windows allow fantastic viewing of Bourbon Street activities.
3. Galatoire's Restaurant
209 Bourbon St
504-525-2021
Founded in 1905, this famous restaurant requires jackets for entry. An upscale Friday lunch complements the superb dinners. The French Creole cuisine adds to the reputation for luxury and an overall New Orleans experience.
4. Cafe Beignet
334 Royal St.
504-524-5530
Enjoy Cajun fare at this French Quarter Bistro. The golden beignets are especially delicious when dusted with powdered sugar and paired with a café au lait.
5. Cafe Du Monde
800 Decatur St
504-525-4544
Louisiana coffee achieves a bold flavor with the addition of chicory. Go beyond café au laits to a stronger brew created to jump start your day! The business has been a NOLA tradition since 1862.
Grab a Cocktail or Three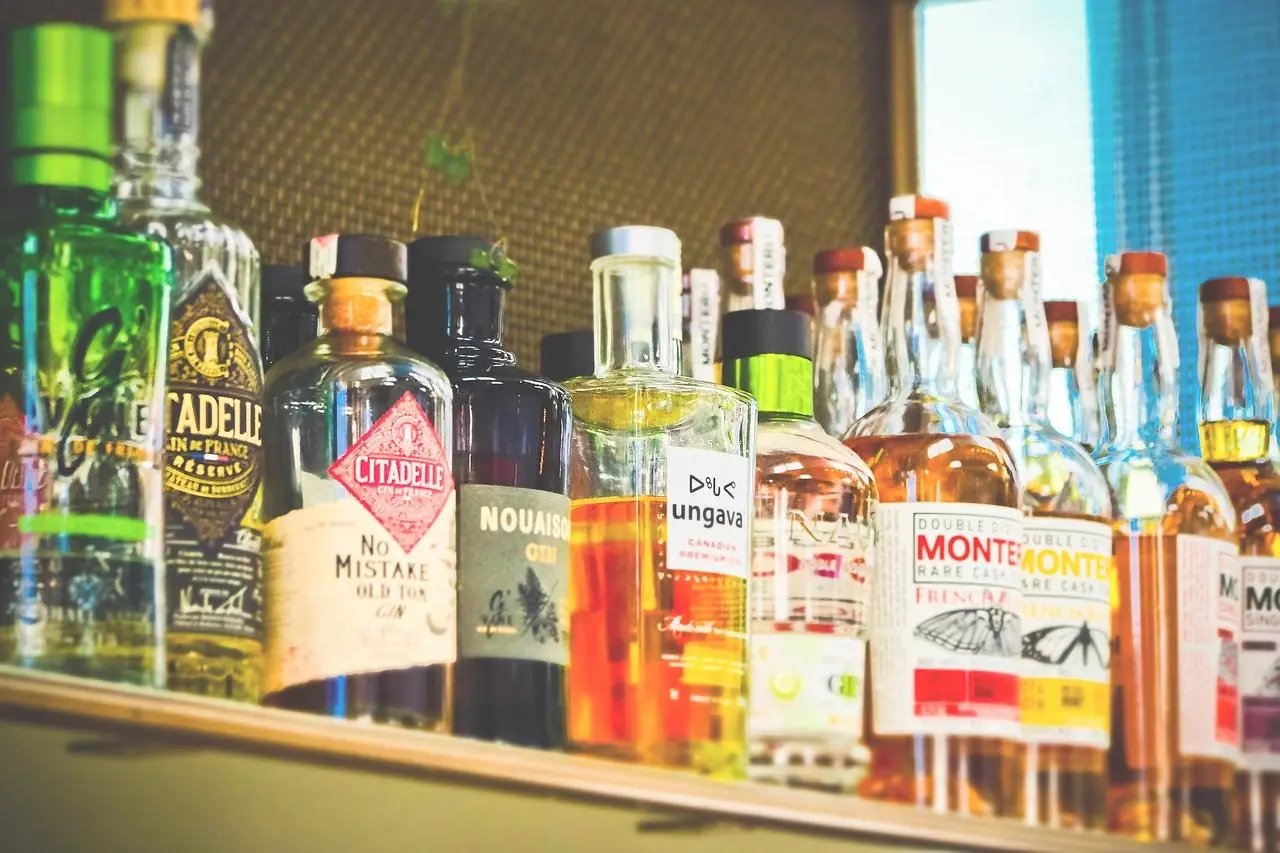 The legal drinking age is 21 or 18 if accompanied by a parent, guardian, or spouse over 21. New Orleans is among the handful of cities that permits alcohol consumption on the street. Souvenir shops and storefront bars are popular because of the libations, memorabilia, and number of street performers and revelers.
6. Lafitte's Blacksmith Shop Bar
941 Bourbon St
Travel back in time while visiting this Creole cottage built between 1722 and 1732. Lafitte's is one of the oldest U.S, structures used as a bar. Visitors and locals continue the tradition and at times debate the truth of whether or not Jean and Pierre Lafitte actually used the building for their privateer operation.
7. Tropical Isle's Bayou Club
610 Bourbon St.
Heavy-duty drinks compete with Zydeco and Cajun bands in the popular French Quarter New Orleans. Unlike many of the bars in the area, the Bayou Club is more than a cubbyhole. It does offer go-cups so guests can carry their beverage of choice with them. Tropical Isle's specialty is Hand Grenades.
8. World Famous Cats Meow
701 Bourbon St.
A popular karaoke spot for more than 25 years, Cats Meow offers fun, a stage for karaoke, and drink specials to keep the evening exciting. There's a huge crush at this Bourbon Street New Orleans attraction, typically leading to a rowdy group and party ambiance. Located on the corner of St. Peter Street, the building boasts two balconies overlooking Bourbon St in addit5ion to an interior courtyard.
9. Bourbon Cowboy
241 Bourbon St
Bourbon Cowboy's wrap around balcony delivers a great view of Bienville and Bourbon happenings. Even more enticing is the boot-scootin' opportunity to kick up your heels or challenge yourself to a Mechanical Bull Ride! It's a photo op you don't want to miss. Drinks are ready when you are. The combination of Country and Rock add even more appeal.
Visit New Orleans Historic Real Estate
10. Upper Pontalba Apartments
500 St. Peter Street
A National Historic Landmark since 1974, the four-story red brick building was built in 1850. Originally sporting 16 elegant townhouses, the Upper Pontalba converted to 50 apartment homes of 1 and 2 bedroom units featuring amenities like granite countertops and marble bathrooms. Museums, restaurants, and shops occupy the ground level. It fronts the Rue St. Peter and is owned by the city.
11. Lower Pontalba Apartments
500 St. Ann Street
Now owned by the state, the Lower Pontalba Apartments are on the side of the square fronting Rue St. Ann. Although not quite as nice as its higher-priced kin, the National Historic Landmark displays the Greek Revival, Creole and French architectural mix. Curved stairways add to its expressive interior design, with shops and cafes on the bottom level.
12. Royal Sonesta Hotel
300 Bourbon St.
504-586-0300
An impressive courtyard is just part of the NOLA flavor described by the four-star Royal Sonesta Hotel. Gabled windows and recently renovated rooms increase the great feeling of French Quarter atmosphere. Complimentary wi-fi and 24-hour fitness center are examples of how the current 50-year old hotel continues to meet guest expectations. Its appearance resembles traditional rows of houses of the1830s, though the original houses, stables, and brewery of the past disappeared long ago.
Visit the Parks and Museums or Ride the Ferry
A wide assortment of tourist areas and venue identify the New Orleans French Quarter. Visit areas for adults only or where children are welcome. The best rule of thumb is visiting the sites where you feel comfortable.
13. Jackson Square
751 Decatur St.
Jackson Square is another way to pique children's interest while having fun in the New Orleans French Quarter. The National Historic Landmark is recognized as the site where the Louisiana territory became part of the United States. Bring a picnic lunch and spend the day watching street performers and a variety of local artists. A caricature, portrait, and random drawing are part of the intrigue.
14. National World War II Museum
945 Magazine Street
504-528-1944
This famous museum is roughly eight miles from the French Quarter. Children and adults get a fresh glimpse of equipment and supplies used in theaters of operations. Answers are supplied for many of the decisions that affected history.
15. Louis Armstrong Park
701 N Rampart St
504-658-3200
The 32-acre Armstrong Park provides relaxation just steps away from the French Quarter! The Treme neighborhood invites you to stretch your legs. Kids can run around the grounds to get rid of the energy that builds when moving quietly from exhibit to exhibit in other areas. Take advantage of the photo ops provided by the sculpture garden. It's a nice bit of memorabilia for posting and showing off back home.
16. Faulkner House Books
624 Pirates Alley
504-524-2940
Faulkner House Books encourages a special encounter for adults and children alike. In an alley behind the Cabildo and across from the rear garden of St. Louis Cathedral is the former home of William Faulkner. While away the hours by browsing through the wide selection of used, new, and rare books. Admire the chandeliers, old-timed furnishings and lovely glass door that encourage cheery sunshine to spill into the doorway. There is a selection of children's books. Inquire in advance about rare, signed, and out of print books you've been seeking. You may end up with the prize!
17. The Canal Street Ferry
101 Morgan St
A thirty minute ferry ride on the famous Mississippi River to Algiers Point. Enjoy the view as the colorful vessel departs from the Central Business District. The city skyline is visible with an entirely unique display from the river. A French Quarter departure delivers the opportunity to browse some of Algiers Point's historic points of interest, such as the kids' playground Confetti Park and an every-age Jazz Walk of Fame.
18. St. Louis Cathedral
615 Pere Antoine Alley
504-525-9585
Take a tour of St. Louis Cathedral at Jackson Square, the oldest Catholic Cathedral in continual use in the United States. Its high towers and beautiful architecture are a prime reflection of New Orleans history.
New Orleans Tours Specifically For Kids
There are several tours specifically for young kids and the teens/tweens group. You can experience the amazing history that New Orleans has to offer and share with them some of the excitement the town. The place to call is the French Quarter Kids Tours 504-975-5355. Below are a few tours they offer.
19. New Orleans Golden Era Tour for Kids
It's a time for children 7 – 12 (and parents) to learn about life as a kid during the New Orleans Golden Era aka the 1830s. The interactive neighborhood walk through six blocks of the French Quarter emphasizes the cultural ambiance of the time, including ghosts and music. Advanced reservations are required.
20. Kid-Friendly New Orleans Tour and Ghost Hunt
Pirates, tricky ghosts, and magic spells are imaginative ways to experience 19th century New Orleans. A walking tour of the French Quarter quickly introduces kids 5 – 10 to the culture and beliefs of that time. It's a non-threatening way to learn about the customs and aura of NOLA. Advanced reservations are required.
21. Tween and Teen Tour
Teens and tweens can learn about issues affecting youths of their age in old New Orleans and the French Quarter. The Old Slave Auctions House is part of the culture that made a dividing line in social freedom and structure. Imagine the confusion during the hustle and bustle of incoming and departing ships. New Americans, French Creoles, and Creoles of Color made a unique culture. The city was an important part of trade and the nation's growth. Important documents include military and political strategy. Reserve a spot early.
There are so many amazing places to visit in New Orleans, the choices are really endless. The New Orleans French Quarter is a classic choice for many travelers. Mardi Gras in New Orleans is always a favorite celebration time lasting for several weeks.  A week after Mardi Gras, many St. Patrick's Day traditions come to light with another big block party and parade.
The French Quarter Festival occurs in April and the Jazz Festival usually is around April-May. So ideally the best times to visit would be between Feb-May depending on what you wish to experience. If you looking for a bit more low key or have kids, then the end of May, Sept, or even October are great times to visit.