One of my son's newest hobbies (if you can call it that) is playing jump scare games on Roblox. For older kids they offer a new level of excitement beyond the norm. His favorite game is Rainbow Friends and his favorite character- Blue. Seemingly cute – but don't let these guys fool you. If your kids love this character too, check out these Blue from Rainbow Friends coloring pages and let them engage in something less scary for a short while!
What is Rainbow Friends?
Rainbow Friends is a horror experience set in a haunted amusement park where the player must survive five nights while being pursued by terrifying Rainbow Friends characters.
The player takes on the role of an unnamed child who has been kidnapped during a school trip to an amusement park called Odd World. The park is haunted, and the player must survive five nights while being pursued by various Rainbow Friends characters that are trying to harm them.
The gameplay involves completing various quests while trying to avoid the Rainbow Friends and their jump scares. The game is similar to other popular horror games like Five Nights at Freddy's and Slenderman, with the player needing to use strategy and quick reflexes to survive.
It's important to note that this game may contain themes and imagery that some players may find disturbing or frightening. Players should carefully consider whether or not they are comfortable playing a horror game before deciding to play this version of "Rainbow Friends."
Characters in Rainbow Friends
Rainbow Friends features five distinct characters, each in a unique color. They possess individual methods of tracking and harming the player, making it vital to understand their strengths and weaknesses.
In the following section, we will examine each of the Rainbow Friends characters and provide guidance on how to evade them.
Blue
The Blue Friend in Rainbow Friends is the most menacing of all the characters since they continually roam around the area, seeking out lost children. The only means of avoiding Blue is to conceal oneself in either a box or a locker.
Orange
To prevent the Orange Friend from appearing and attacking, you must regularly feed them. However, be cautious not to feed them twice as this will trigger their emergence.
Fortunately, an orange line displays the path the Orange Friend follows when patrolling, allowing you to quickly hide if you see them approaching.
Red
The character Red in Rainbow Friends is harmless in the current version of the game, and players don't have to worry about them.
Although Red doesn't appear frequently until later in the game, encountering them may be desirable compared to the other Rainbow Friends.
Purple
The Purple Friend in Rainbow Friends is only a concern if you find yourself in the vents. If you are in the vents, then you must be extremely cautious of Purple.
The only way to know if Purple is present in a particular vent is to look for a small puddle of water left behind as they pass through. If you see this, it is best to steer clear of that vent for the time being.
Green
The Green Friend in Rainbow Friends is one of the more challenging characters since they continually patrol the area, but they are blind. To avoid detection by Green, you must minimize any noise you make.
Even if you are hiding, Green can still locate you if you make the slightest movement. Therefore, it is crucial to remain completely still to avoid being captured.
Free Blue from Rainbow Friends Coloring Pages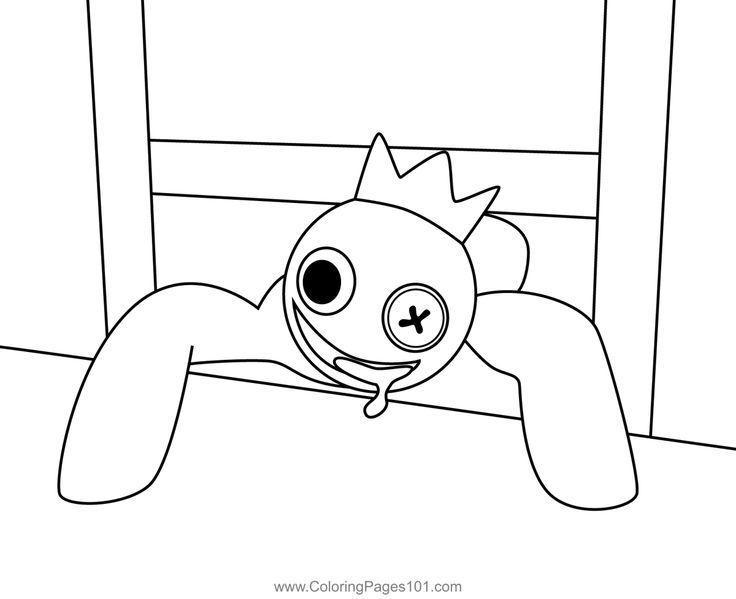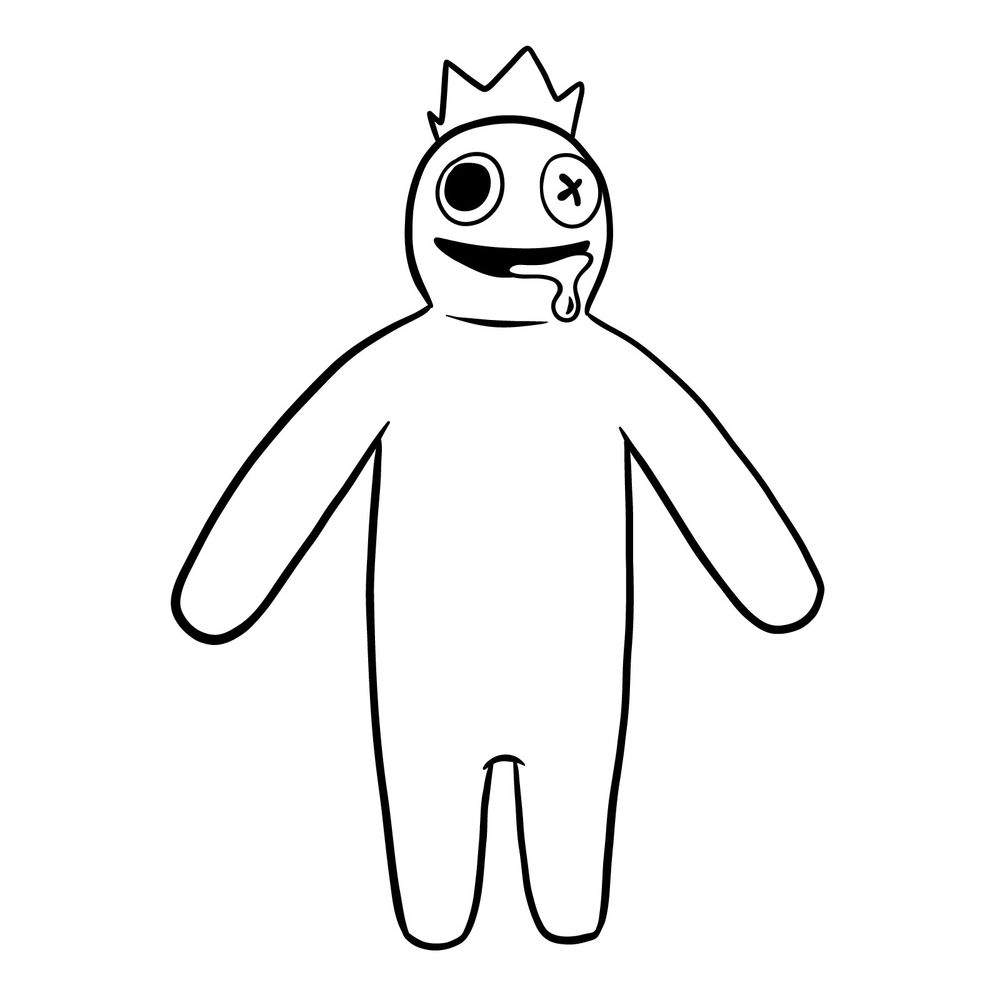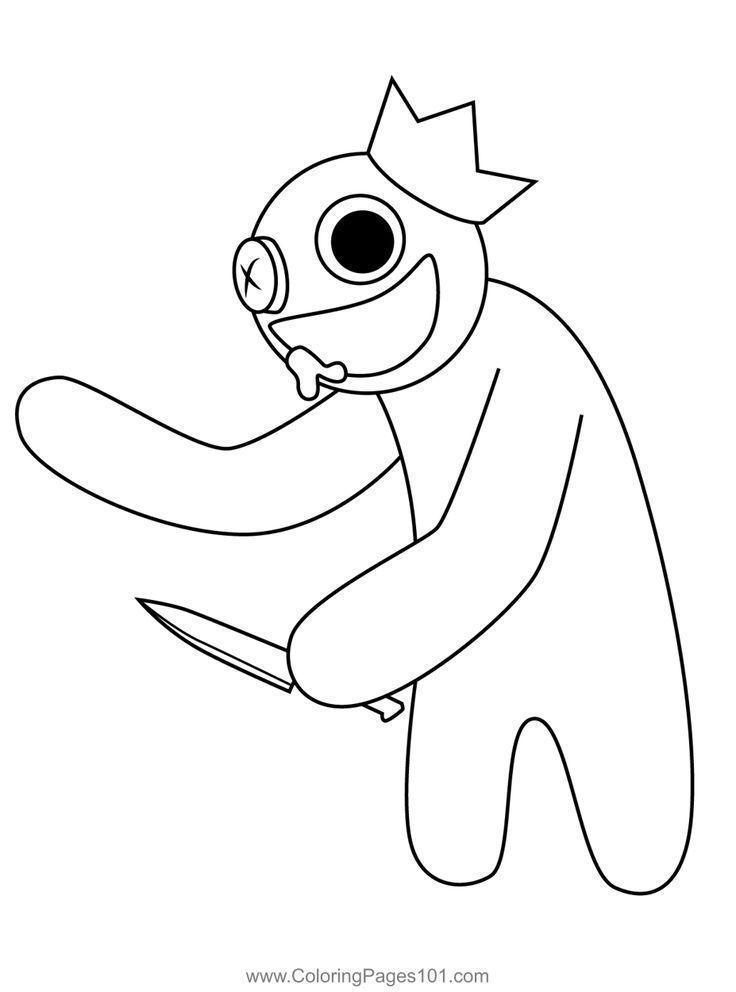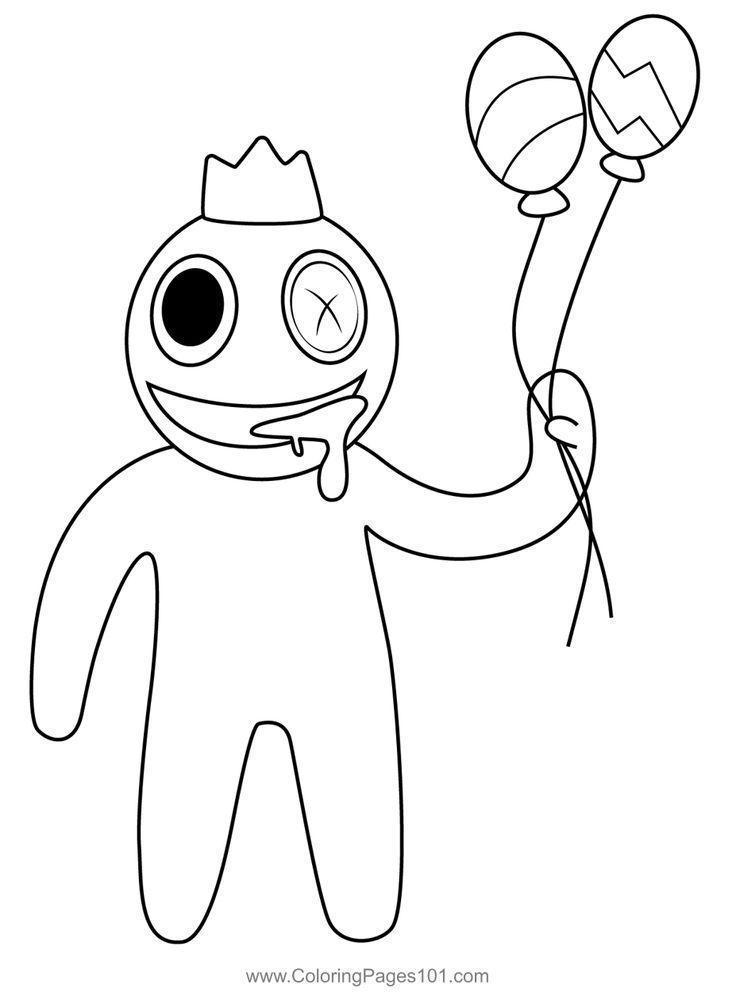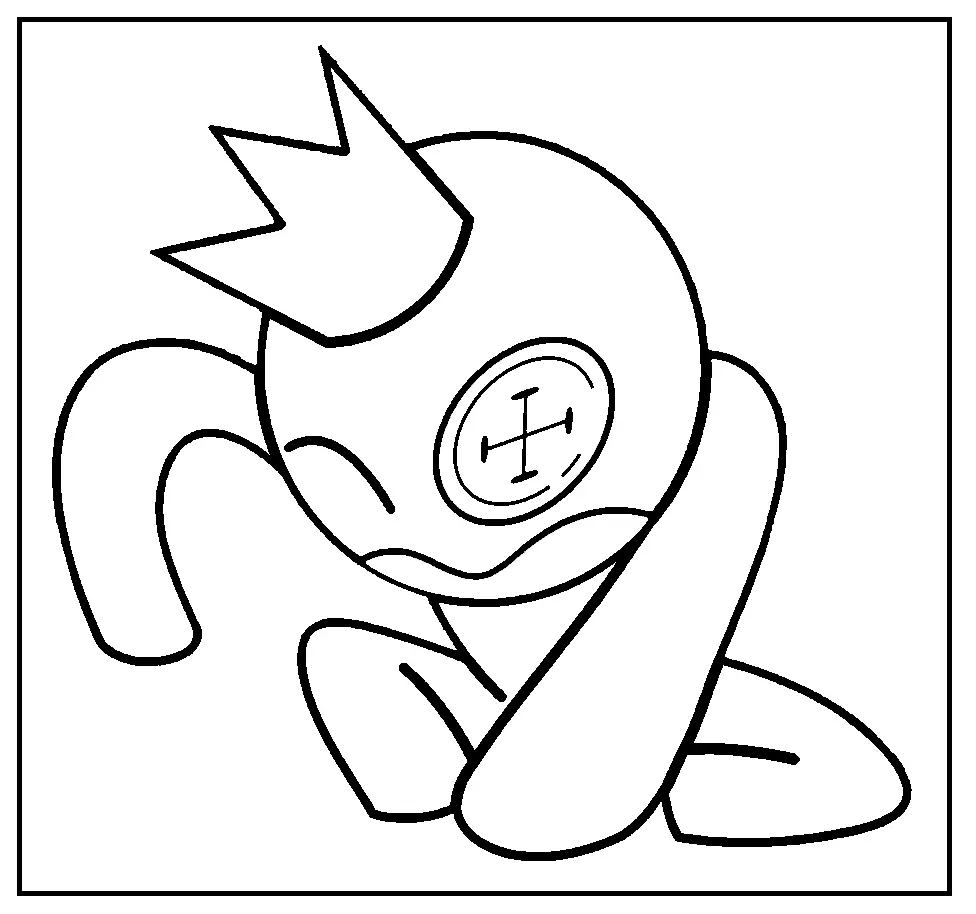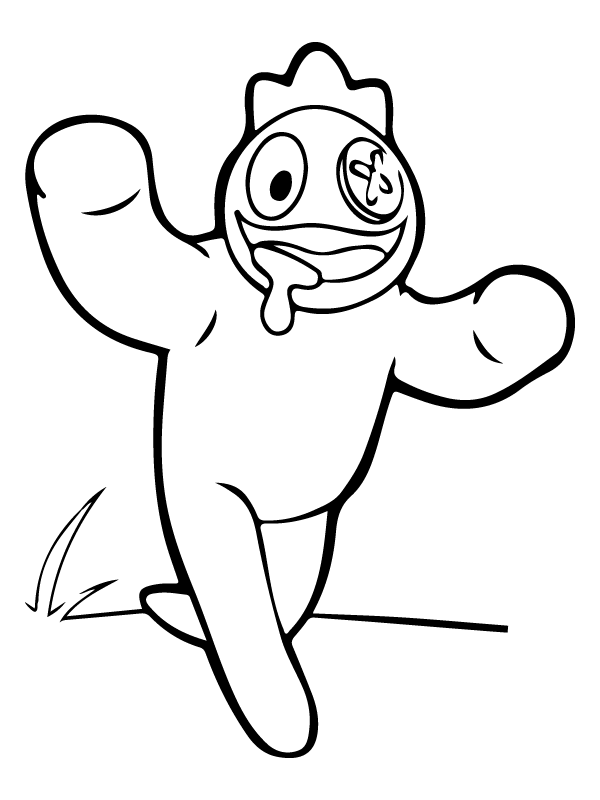 To play "Rainbow Friends" on Roblox, follow these steps:
First, you will need to create a Roblox account if you don't already have one. Go to the Roblox website, click "Sign Up" and follow the instructions to create an account.
Once you have an account, go to the "Games" section of the Roblox website or launch the Roblox app on your device.
In the search bar, type in "Rainbow Friends" and press enter.
Click on the "Rainbow Friends" game that you want to play. If there are multiple versions of the game, make sure to select the one that matches the description of the game you want to play.
Click on the "Play" button to launch the game.
Follow the on-screen instructions to begin playing the game. Depending on the version of the game you are playing, you may need to complete quests, solve puzzles, or survive jump scares to progress through the game.
In conclusion, Blue from Rainbow Friends is a character from the popular Roblox horror game that has gained a lot of popularity in recent years.
This creepy character is known for his intimidating presence and one-eyed appearance, making him a formidable foe for players to avoid.
The game features a total of five Rainbow Friends characters, each with their own unique abilities and methods for locating and harming players.
Whether you're a fan of the game or just looking for a fun and spooky coloring activity, Blue and the other Rainbow Friends characters are sure to provide a thrilling and chilling experience.
Enjoy!
Looking for more fun coloring pages for kids? Check out these below: